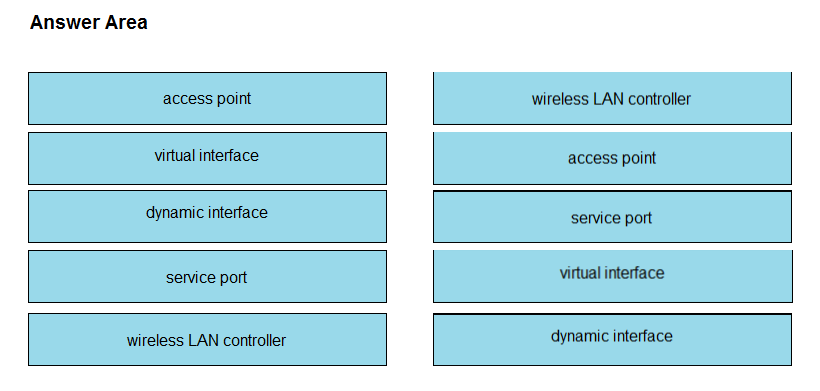 The service port can be used management purposes, primarily for out-of-band management. However, AP management traffic is not possible across the service port. In most cases, the service port is used as a last resort means of accessing the controller GUI for management purposes. For example, in the case where the system distribution ports on the controller are down or their communication to the wired network is otherwise degraded.
A dynamic interface with the Dynamic AP Management option enabled is used as the tunnel source for packets from the controller to the access point and as the destination for CAPWAP packets from the access point to the controller.
The virtual interface is used to support mobility management, Dynamic Host Configuration Protocol (DHCP) relay, and embedded Layer 3 security such as guest web authentication. It also maintains the DNS gateway host name used by Layer 3 security and mobility managers to verify the source of certificates when Layer 3 web authorization is enabled.
https://www.cisco.com/c/en/us/td/docs/wireless/controller/8-5/config-guide/b_cg85/ports_and_interfaces.html