Question 218 of 239
---
Question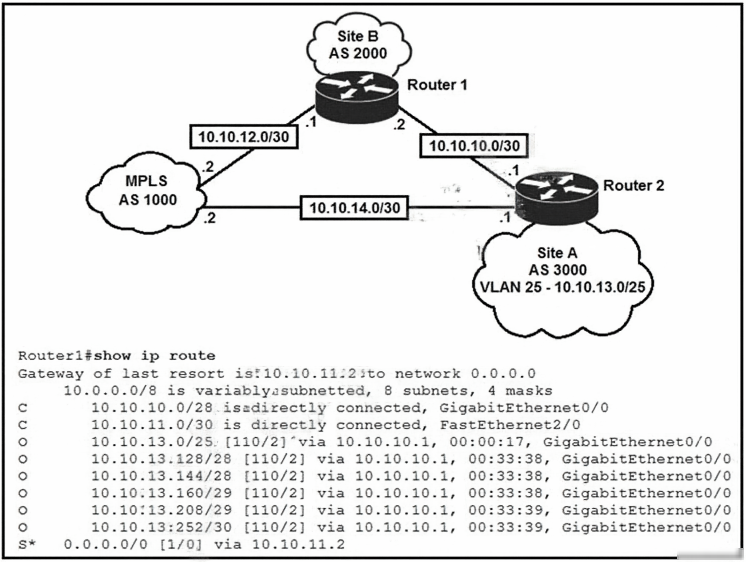 Refer to the exhibit. An engineer is bringing up a new circuit to the MPLS provider on the Gi0/1 interface of Router 1. The new circuit uses eBGP and learns the route to VLAN25 from the BGP path.
What is the expected behavior for the traffic flow for route 10.10.13.0/25?
D
The AD of eBGP (20) is smaller than that of OSPF (110) so the route to 10.10.13.0/25 will be updated as being learned from the new BGP path.